DESCALER AND DEGREASER FOR VACUUM EVAPORATOR´S MAINTENANCE
11-12-2019
In addition to producing Vacuum Evaporators, C&G IBÉRICA, sells chemical products and reagents for water treatment and the cleaning of equipments. These products are manufacture by SURFAQUIM, s.l, a company of the same group as C&G IBÉRICA.


In our evaporation plants is indispensable to maintain the principal exchanger E1 (coil), free of any organic or inorganic incrustations.
These incrustations, which are formed in the hottest points of the exchange, end up working as an insulator, thus decreasing the efficiency of the coil. All of this reduces the evaporation capacity of the machine and notably increases the energy cost of the whole plant.
It has been proven that after a cleaning, as it can be seen in the photographs below, a vacuum evaporator can gain more that 30% of efficiency.

Taking the example of a Vacuum Evaporator Model V-NT 5.000 we can go from 3.500-4.000 litres working in the conditions shown in the first photo, to surpassing the 5.000 nominal litres after cleaning the coil with a specific product, leaving the coil as shown in the second photo.
Taking into account that vacuum evaporation has an estimated cost of 16€ per evaporated ton, keeping a V-NT 5.000 evaporator in an inefficient exchange condition, can reverberate in an annual increase of the energetic cost of approximately 6.000€.

Below you can see the before and after cleaning of a heat exchanger (coil) with Surfa-Acid 19/N. Here at C&G IBÉRICA, we recommend doing this cleaning operation every 3-4 months in order to maintain the efficiency of our vacuum evaporators.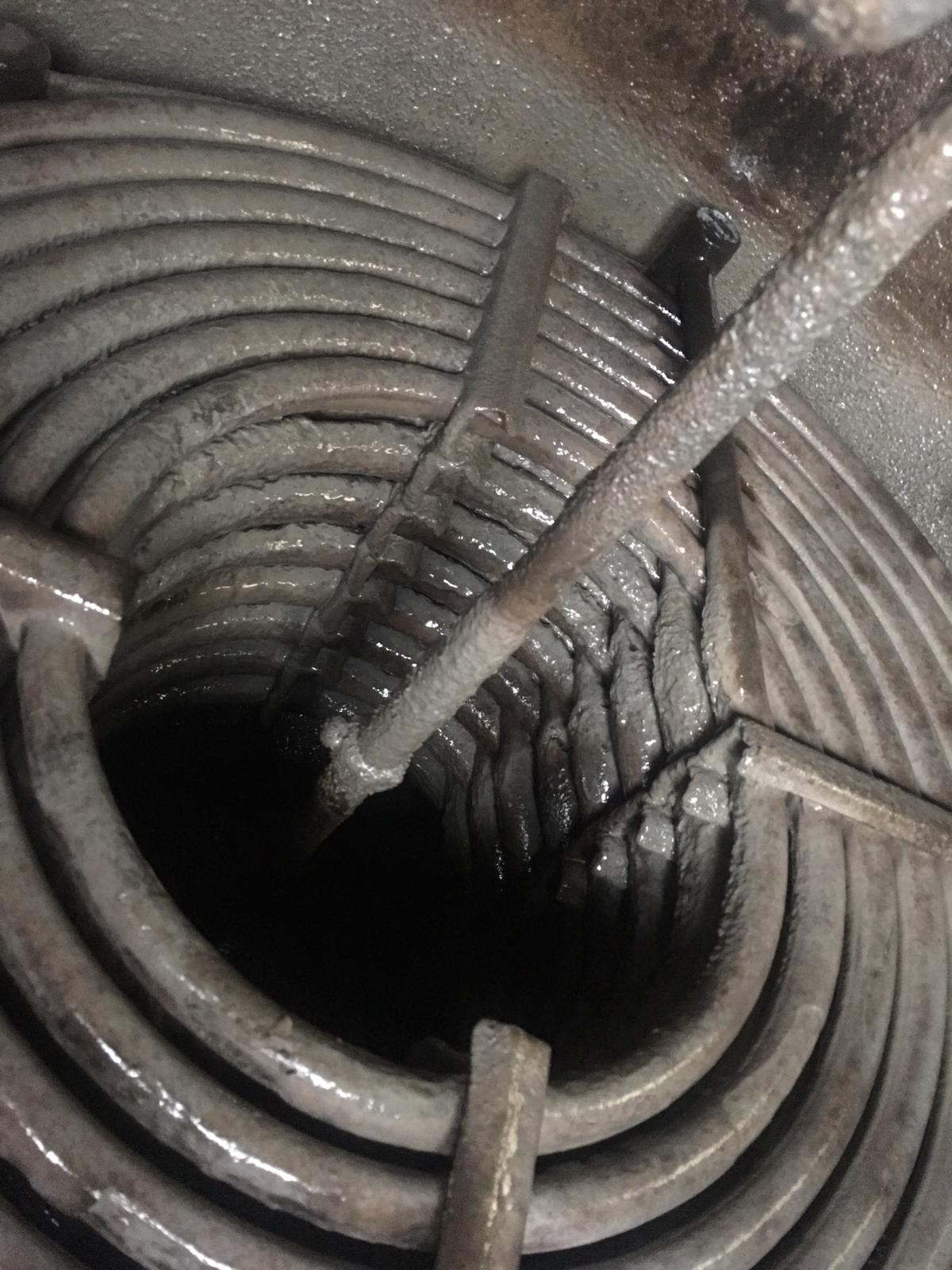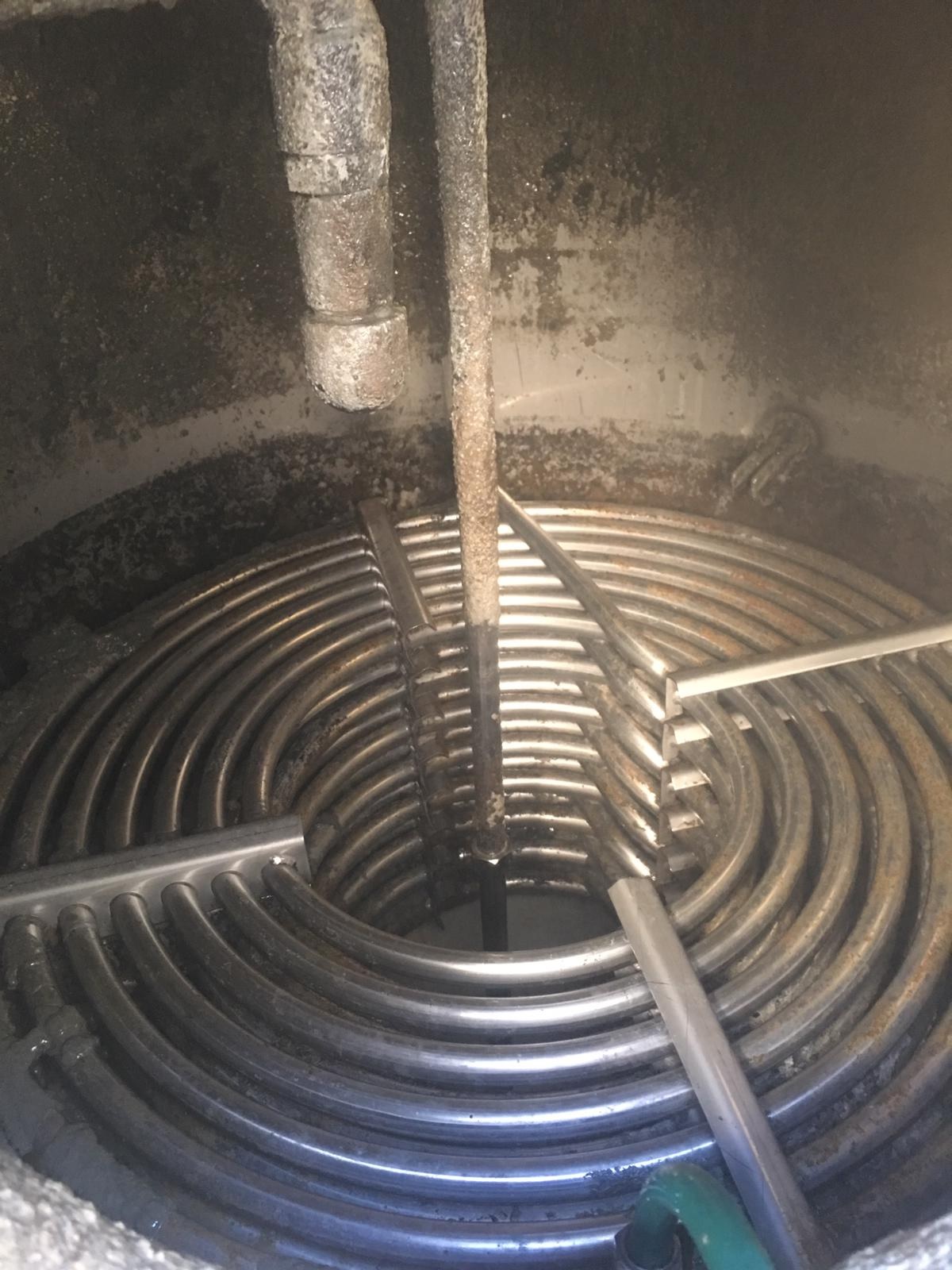 PHOTO 1: BEFORE PHOTO 2: AFTER





DESCALER
These are strongly acid solutions, C&G IBERICA´s descaler dissolves with great efficiency dry salts that are very attached to any type metallic surface.
As it happens with the range of degreasers, these reagents also include surfactants and inhibitors that facilitate the cleaning action, assuring that no chemical attack will be produce to the metallic surface that is being treated.

DEGREASERS
Degreasers are strongly alkaline reagents. They eliminate any kind of organic impurities such as: oils, grease, painting, ink, among others, that are dry in a metallic surface.
Because of its moisturizing power and the surfactants that it contains they eliminate the driest matter without damaging the metallic surface.
In our sector, its main application is for cleaning steel Inox boilers.