Our technology
Artisanal manufacturing since 1979.
Our industrial wastewater evaporators
C&G manufactures state-of-the art vacuum evaporators, of great quality in a tailored and artisanal way.
Founded in 1979, C&G is the most long running manufacturer of the market.
For our projects we have the best brands and the best specialists in the market at our disposal, leading us to produce the most safe and reliable equipment.  
More than 1000 installations of vacuum wastewater evaporators in 5 continents guarantee our brand, giving us the opportunity to collaborate in resolving different types of contaminated effluents in different industries.
In the following points we show what makes us different and leaders in the market of wastewater evaporators:
BOILER AND MAIN EXCHANGER
Produced in INOX 316L by Swedish brand SANDVIK.
Removable in 4 parts with makes maintenance, cleaning and repairs easier.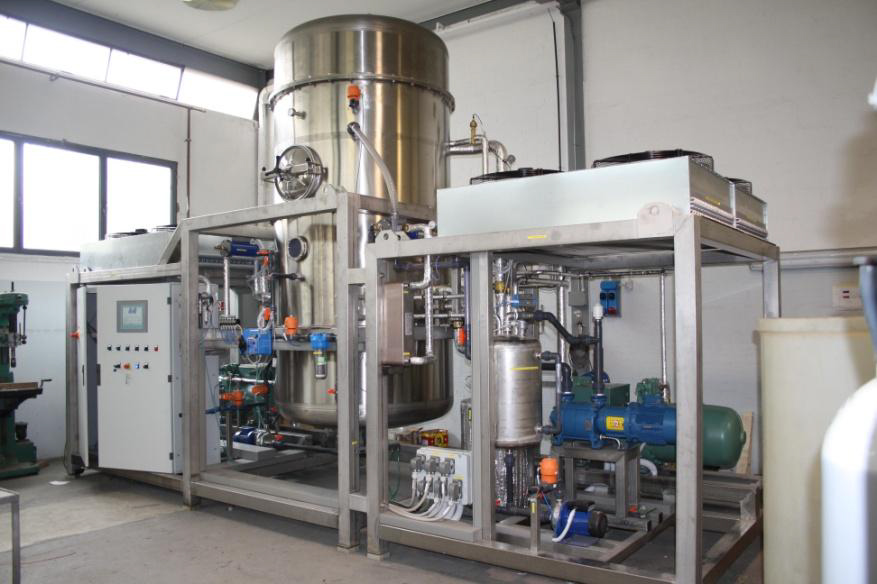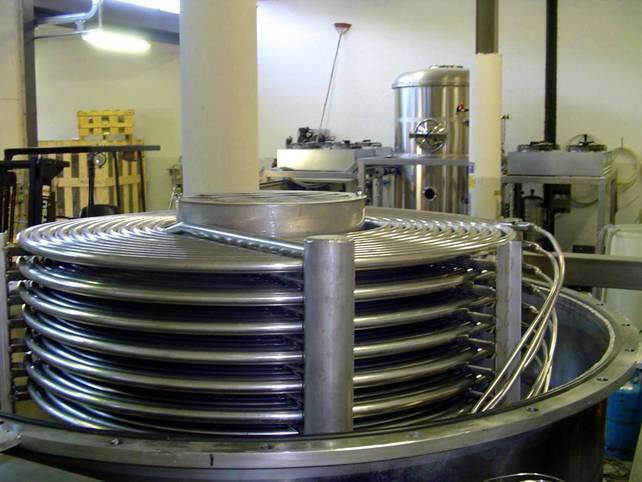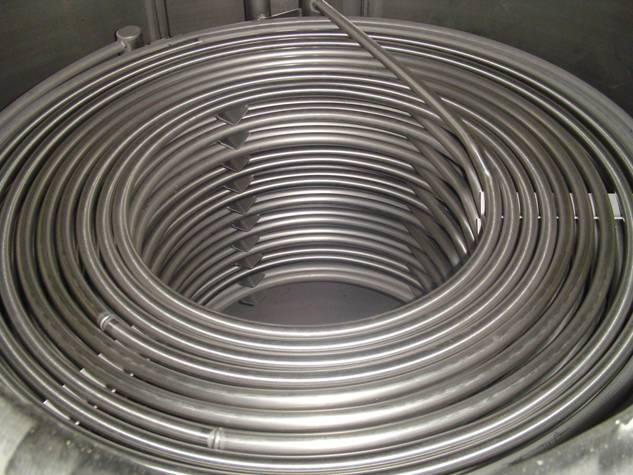 Bitzer German compressors, guarantee stability and fidelity to the machine. With tap water, the capability of our evaporators is 15 to 20% more than the nominal value indicated in the model.
ADVANCED VACUUM SYSTEM
Liquid ring technology allows us to quickly obtain vacuum in 33 bar in a stable way, guarantying a boiling temperature of less than 30ºC, and the best quality distill.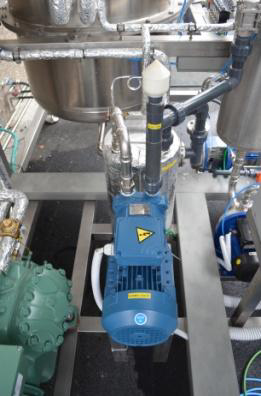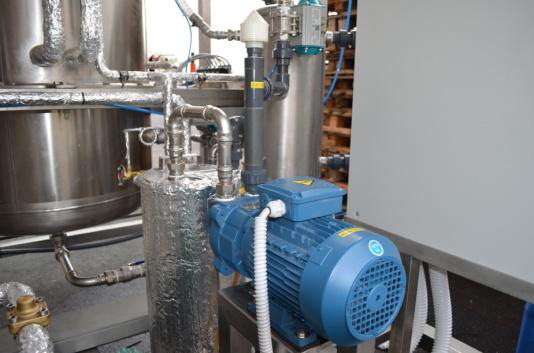 AUTHOMATIC DISTILL DISCHARGE
Thanks to the level equipment install in the accumulator tank, the distill discharge is automatic.
With pressure the centrifugation pump discharges the evaporated water where the client wants.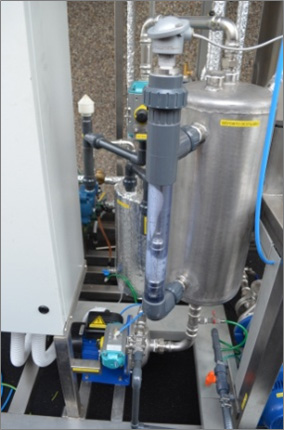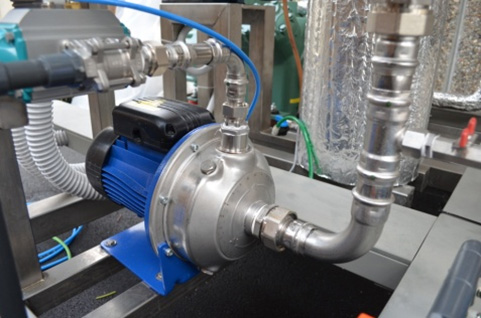 AGITATION AND CONCENTRATE DISCHARGE
Boiler without incrustations.
Better energetic efficiency.
DISCHARGE WITHOUT BREAKING VACUUM
More automatization.
Less time start/stop.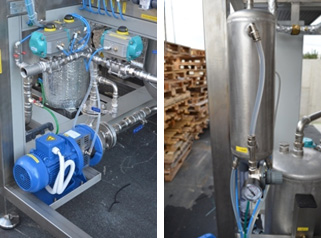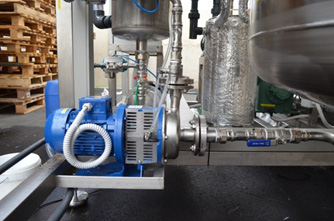 HIT EXCHANGER
MAIN EXCHANGER
Tailor produced, it allows reaching elevated concentrations with the best energetic performance.
AUXILIARY EXCHANGER INVERTER TYPE
These stabilize the working conditions and improve energetic efficiency.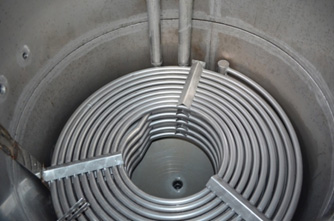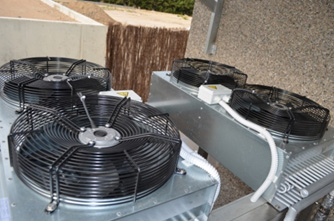 - STATE – OF – THE –ART ELEMENTS
Touch screen PLC, internet connection and data registry.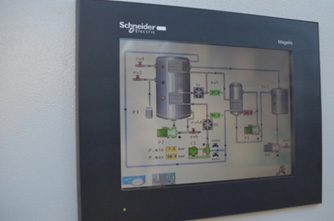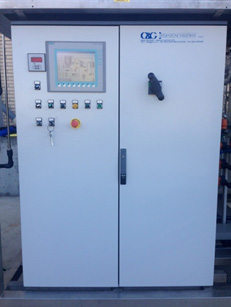 Better control of processes: Optional elements 
Automatic cleaning of the inferior coil.
Conductivity control of the distill.
Controlled concentrate discharged: density, conductivity, etc.
Digital flow meters for registering the balance of matter